We at Poonam Designs are guided by providing effective solutions to our customers needs and strongly believe that we can achieve this by enabling our customers satisfy their customers creating a win-win-win situation.

Read More
Aluminium Ingot Manufacturer, Aluminum Ingot Making Turnkey Project With Auto And Manual Process Control
---
Auto Aluminium Ingot Making for 2000 Ton Per Month Capacity .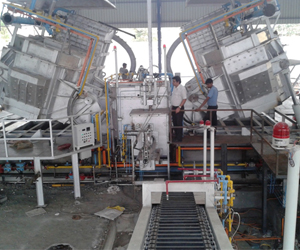 Aluminium Ingots provided by us are available in various specifications depending on the requirements of our clients.

Our company has experienced high tech talents, commitment to the research & development of new products. Our excellent quality, reasonable price and perfect service win the trust & praises from our customers. We are willing to work hand in hand to create a brilliant future!

Our company adheres to the purpose of "Quality, Service, Excellence ", providing the best products at the most reasonable price & perfect service.

Futhermore we have come up with enhanced technology of Electro Magnetic Stirring(EMS)which has significant advantages of circulating furnaces which improves melt rate, reduces energy consumption, minimizes dross formation and obtains excellent chemical & temperature homogeneity. Our modern recycling technology includes Auto material charging Trolley, Online separate tower type preheating and melting with online nitrogen degassing and filtration.

At Poonam Designs we strive to supply the highest purity aluminium. The quality of our products translates into better end products for our customers. We offer 99.9% & 99.99% aluminium primaries in ingot form. A state of the art facility & owners & staff with years of industry specific experience has enabled us to provide our customers with products of the highest quality & unparalleled service.

Our recycling facility can process both primary & secondary scrap aluminium giving us a great degree of flexibility to respond to customer needs and industry trends.

Solid scrap aluminum is converted into liquid form during the melting process. Throughout the melting process, additional alloying elements are added to achieve a specified chemistry required for various end-use needs. Our quality control team checks these Ingots thoroughly on stringent parameters to ensure their flawlessness.
---
Tower Type Melting Tilting Furnace With Centralized Holding Furnace.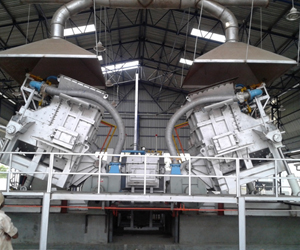 ---
Auto Metal Tapping And Auto Star Wheel Aluminum Pouring To Auto Alloy Mould Conveyor
---
Wagan Wheel Trolley Running On Rail For Loading Aluminum Raw To Charging Trolley Machine
---
Auto Charging Trolley With Hydraullic Motor Operated Having 3 Stage Tilt Position And With Magnetic Safety Brake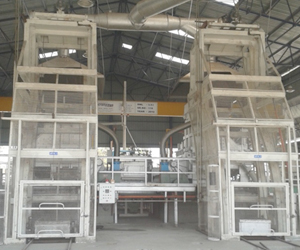 ---
Easy Metal Transfer From Melting To Centralized Holding Furnace
---
Melting Furnace Oxide Cleaning Door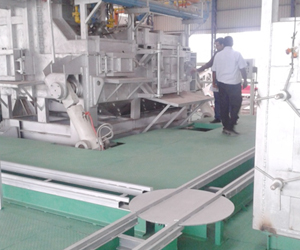 ---
Melting Furnace With Charging Trolley Side View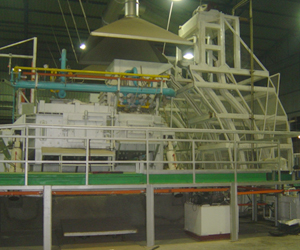 ---
Auto Ingot Conveyor Top View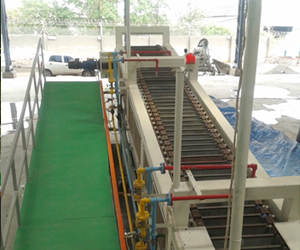 ---
Aluminum Metal Tapping By Pnumatic Operated Cylinder With Servo Proportional Valve Controlling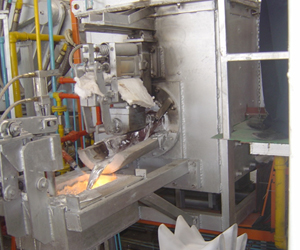 ---
Aluminium Metal Pouring Through Star Wheel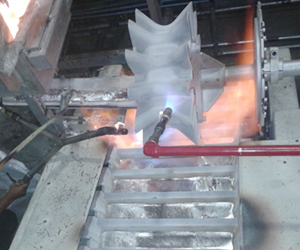 ---
Ejection Of Aluminum Ingot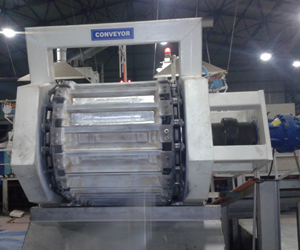 ---
Aluminum Ingot Stacking By Robot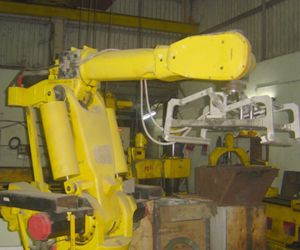 ---
Designing And Manufacturing Of LPG Bank And Gas Train